Current
Group Exhibition New York December 1-14 2023


Josefin Hill´s Painting in London Life Magazines

Josefin Hill featured in London Life Magazines
Group Exhibition in Venice, Italy
"Nature  speaks to us" October 7-19 2023
STEFANIA CARROZZINI Gallery
Giudecca 597 30133 Venice
Group Exhibition in Milan
"Abundance" curated by Stefania Carrozzini
Opening May 3 2023 MyMicroGallery
Paintings by Josefin Hill in HOUSE&GARDEN and THE WORLD OF INTERIORS DESIGN Magazines this spring and summer 2023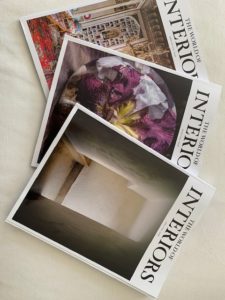 Josefin Hill will be displayed in HOUSE & GARDEN Art Shop and the magazine from January – June and also being showen in the magazine THE WORLD OF INTERIOR January – April.
100 x 100 cm
Josefin Hill at Saatchi Art Gallery
saatchiart.com
https://www.saatchiart.com/account/artworks/1363141
Solo exhibition
Lidingö townhouse 17 january- 16 february 2020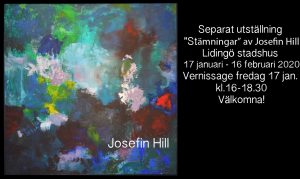 ---
Paintings from solo exhibition   December 2018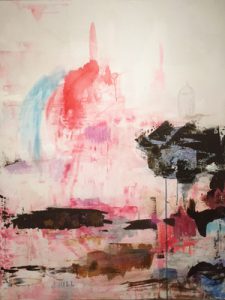 Sheer
Mixed media (89×117 cm)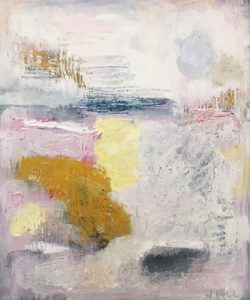 Rest
Oil, mixed media 49×59 cm  (sold)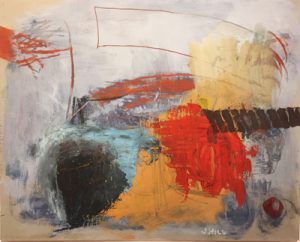 August
Oiltempera 65×53 cm (Sold)
Where the light fell
Oil, mixed media (Sold)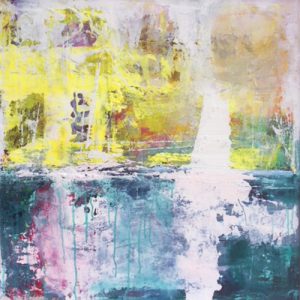 Everything belongs together though it is separate
Mixed media 60×60 cm  (sold)
Galleri Movitz
Hornsgatan 40 Stockholm
The exhibition "As I remember it"  takes off from the former exhibition "Speheres and states" where Josefin continue to explore how colortones and shapes can describe a feeling – a poetic landscape emerge and how the memory of a moment, words, phrases and verses can be dressed in colorspaces.
The color and its inherent quality have a strong influence in her paintings. Josefin works  expressively, abstractly and figurative in the encounter with the expression in art.